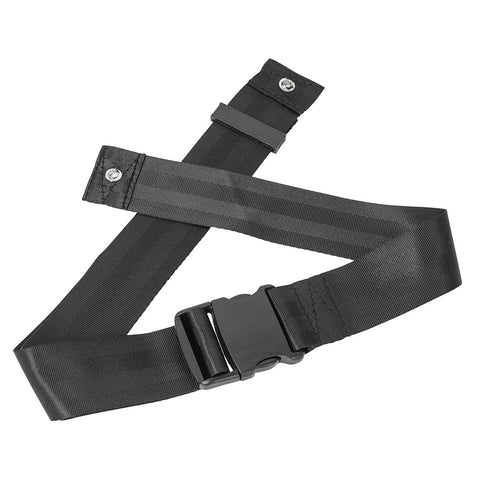 STRONGBACK Mobility Seatbelt | Enhanced Safety and Security
The STRONGBACK Mobility Seatbelt is designed to provide enhanced safety and security during mobility activities. This adjustable seatbelt offers peace of mind and added stability, ensuring a secure fit for wheelchair and transport chair users. With its durable construction and easy-to-use design, the STRONGBACK Mobility Seatbelt is an essential accessory for individuals seeking reliable and comfortable support.

Key Features:

Enhanced Safety: The STRONGBACK Mobility Seatbelt offers enhanced safety, providing a secure fit and preventing accidental falls or slips during mobility activities.
Adjustable Design: With its adjustable straps, this seatbelt can be easily customized to accommodate individual preferences and provide a comfortable fit for users of different sizes.
Durable Construction: Built to last, the STRONGBACK Mobility Seatbelt is made from high-quality materials, ensuring long-lasting durability and reliability.

Easy-to-Use: This seatbelt is designed for user convenience, featuring a simple and intuitive buckle mechanism that allows for quick and hassle-free securing and releasing.
Compatible with Wheelchairs and Transport Chairs: The STRONGBACK Mobility Seatbelt is suitable for use with a wide range of wheelchair and transport chair models, making it a versatile accessory for various mobility needs.

Ensure your safety and peace of mind during day-to-day activities with the STRONGBACK Mobility Seatbelt.

Shipping

Shipping fees do apply for this product and are calculated at checkout. See our updated

 

shipping policy

 

for details.
Doing the Job
The seatbelt is installed and doing what it stated it would do!